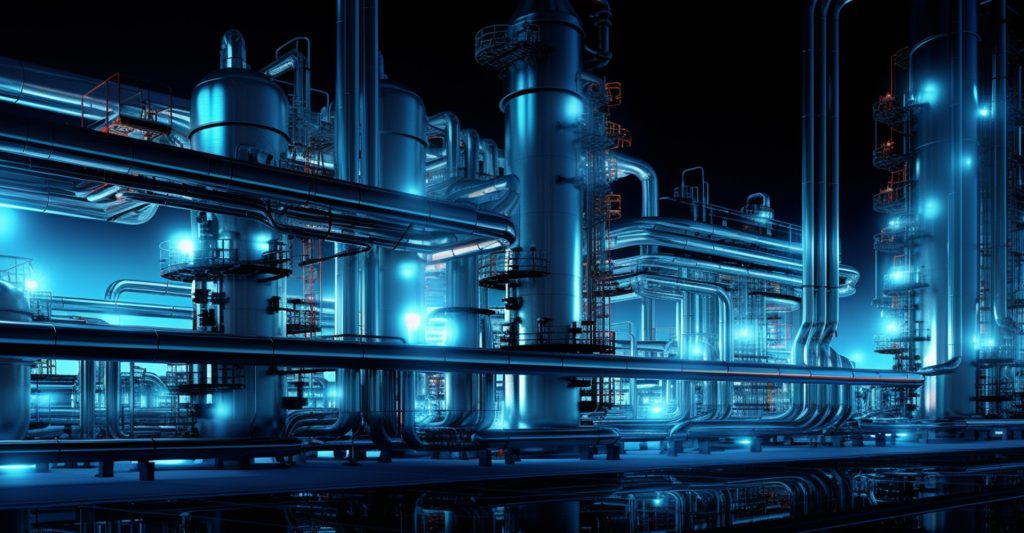 HOIS Publications Summary
Publications
Publicly available for free
HOIS members have approved the open publication of several HOIS guidance documents, although the detailed trial reports which led to the development of these industry guidance documents remain confidential to members.
HOIS documents are available via The British Institute of Non-Destructive Testing (BINDT) online store. The following documents may be purchased for between £100 and £300. The first ten documents in the list were approved for open publication in August 2023.
Newly publicly available as of September 2023:
HOIS Guidance for NII at elevated temperatures, HOIS-G-054, 2023. Non-intrusive inspection of pressure vessels using external in-service ultrasonic NDT has multiple advantages compared to internal visual inspection, including the significant reduction of down-time related costs and safety benefits from avoiding person-entry into vessels. However, for NII of vessels that have operating temperatures above ~80°C and up to 250°C, conventional ultrasonic probes cannot be applied, and more specialised equipment and procedures are required. The guidance covers all aspects of performing scanning ultrasonic inspections on components with a surface temperature of up to 250°C
HOIS Guidance on end-to-end digitalisation of inspection and monitoring, HOIS-G-051, 2022. The document is intended as a tool to facilitate the successful uptake of digitalised end-to-end inspection workflow. It focuses on three areas: Firstly, recognising where a given asset is now on its journey to digitalise the generation of inspection and monitoring data and identifying the benefits of further digitalisation. Secondly, examining the utilisation of inspection data in terms of the current level of digital maturity and potential future methods of utilisation of this data and the relative cost-benefits of implementation. Thirdly, identifying the parameters and links which need to be in place to maximise the benefits of advanced analytics.
HOIS Guidance notes on 3D mini-digital twins, HOIS-G-042, 2021. The document creates a common language, system of references and systems of work for use of 3D mini-digital twins for inspection and integrity management purposes for pressure vessels and pipework, with the aim of ensuring sustainability of mini-digital twins.
HOIS Guidance on data information flow, HOIS-G-041, 2021. The document provides guidance on the end-to-end information flow through the inspection process and covers its role in transformational digitalisation, the different types of interconnections, how information flow can support different forms of comparisons and analytics and the data parameters which form the foundation and language of inspection information flow.
HOIS Guidance on composite repair inspection, HOIS-G-027, 2020. Engineered composite repairs are a cost-effective means of enabling continuous safe, reliable operations for a defined life repair. However, non-destructive testing of composite repairs, the interface with substrate material and the underlying pipework can be more challenging than inspection of metallic components. The guidance makes recommendations for the inspection of composite repairs. It does not cover defect assessment for repair design, repair qualification/design/installation.
HOIS guidance on NII of clad vessels, HOIS-G-026, 2020. Non-intrusive inspection is of increasing interest to operators of pressure equipment as a means of achieving the aims of comprehensive inspection that has traditionally been addressed by internal visual inspection. However, not all pressure vessels are alike, some are more challenging to inspect than others. The guidance documents proposes a specific NII strategy for clad vessels to supplement the high level guidance for NII of clad vessels in HOIS-RP-103 and provides more detailed advice on NDE methods that have shown potential, in HOIS trials, for inspection through clad layers.
HOIS Human factors guidance on IVI Reporting protocol and proforma for pressure vessels, HOIS-G-022, 2019. Specific guidance has been developed to make recommendations on the information which should be provided in vessel internal visual inspection (IVI) work packs and reporting proforma to maximise the quality of the information reported in an inspection and minimise the effects of human factors on the reliability of internal inspection of pressure vessels.
HOIS General guidance on mitigation of human factors on reliability of offshore and onshore inspections, HOIS-G-019, 2019. This document provides general guidance on how to mitigate against effects of human factors on inspection and NDE. Supplemented by more specific recommendations in HOIS-G-007 and HOIS-G-008.
HOIS Guidance on human factors for manual UT for internal corrosion and wall thickness loss, HOIS-G-008, 2019. The guidance highlights human factors and mitigating actions to maximise the quality of reported information and minimise the effects of human factors on manual UT for internal corrosion and wall thickness loss. These include inspector competence and experience, unfamiliarity with in-service inspection good practice and the offshore environment, awareness and training on damage mechanisms and preferred locations for internal corrosion.
HOIS Guidance on human factors for visual inspection for external corrosion, HOIS-G-007, 2019. The guidance highlights relevant human factors including awareness and training, accuracy of drawings, access issues, use of technical aids including ATEX tablets, Smart helmets and digital reporting, and unfamiliarity with in-service inspections and the offshore environment.
Four HOIS documents, produced with support from the Net Zero Technology Centre (formerly OGTC) are freely publicly available from either the BINDT online store or may be directly downloaded here:
HOIS/NZTC Guidance for in-situ inspection of corrosion under insulation (CUI), HOIS-G-023, 2023. Collates relevant information on CUI within the energy industry and summarises the main methods currently available (including developmental methods) for NDT of corrosion under insulation. Where available, a summary of performance and reliability information obtained from the HOIS CUI trials is also given. Guidance on the application of the methods is provided depending on the inspection requirements, including summary tables of method applicability. Usage of NDT within a strategy for CUI integrity management is also considered and illustrated by case studies involving successful applications of NDT for CUI inspection provided by HOIS members.
HOIS/NZTC Guidance on inspection of uninsulated external corrosion scabs, HOIS-G-028, 2022. The document provides operators and NDT service providers with current relevant information on the available NDT methods for in-service determination of the minimum remaining ligament for external corrosion scabs on live lines where it is hazardous to remove the scale/corrosion product to obtain direct access to the underlying steel surface. This should lead to a more consistent approach across the industry.
HOIS/OGTC Guidance for trunnion pipe support management and inspection, HOIS-G-033, 2020. The guidance provides a practicable, good practice approach to the management and inspection of trunnions.
HOIS/OGTC Guidance notes for HOIS-RP-103, HOIS-G-103, 2020. These guidance notes intended to facilitate the familiarisation of the HOIS-RP-103 document user with key elements of the RP to promote effective application of the NII process. While the focus is on detailed technical elements, the document also provides an overview intended for owner/operators who include, or are planning to include, NII as part of their integrity management systems.
Publicly available for a fee
Other publicly available documents available for a fee:
HOIS Recommended practice for non-intrusive inspection of pressure vessels, HOIS-RP-103, 2020. The RP aims to promote good practice at each stage of the process so that operators can clearly identify where NII is appropriate and then apply it in a manner that does not compromise integrity and delivers the economic benefits.
HOIS Guidance for more effective pipework inspection, HOIS-G-010, 2018. The guidance is written in a toolbox format to initiate manageable changes to increase the efficiency and effectiveness of pipework inspection cycles whilst gaining greater insight into active degradation mechanisms and associated integrity threats. The document aims to allow users to extract more value from inspection data through practically implementable analytics and adaptive inspection strategies.
HOIS Guidance for UAV based external remote visual inspection (RVI), HOIS-G-005, 2018. The document provides guidance on image quality and covers usage of unmanned aerial vehicles (UAVs) for external RVI within the energy industry. The aim is to ensure the minimum image quality is adequate for the intended purpose of making engineering assessments of the integrity status of the parts inspected, which can be used to assess fitness for continued operation.
HOIS Recommended practice for the in-service inspection of wall loss in pipes by digital radiography, HOIS-RP1, 2015. Provides guidance for the in-service inspection of pipes for wall loss type flaws (e.g. corrosion pitting, generalised corrosion and erosion). Additional guidance on sizing of the wall loss under areas of extended corrosion is provided based on experimental trials and industry experience.
HOIS Guidance on in-service inspection and integrity management of caissons, HOIS(13)R6, 2014. The document raises awareness of how to inspect caissons to retain structural integrity. The document emphasises the importance of a specific inspection strategy which considers all the potential degradation mechanisms and failure modes.
HOIS Recommended practice for statistical analysis of inspection data, HOIS(12)R8, 2013. This document adopts a pragmatic approach with a focus on methods suitable for analysis of data as collected by current and advancing NDT methods. It highlights how to take advantage of statistical methods in planning and evaluation of inspections and provides a framework for practical implementation in integrity management practice.
HOIS good practice for ISI of offshore composite components, HOIS GP1, 2012. The document takes account of lessons learned from a series of inspection trials and makes recommendations for the NDE of composites in-service.
HOIS Recommended practice on weld corrosion inspection, HOIS RP2, 2012. The RP makes recommendations for preferred inspection methods and techniques depending on the component geometry (wall thickness and diameter), access restrictions (caused by e.g. adjacent weld neck flanges, bends, valves, reducers), different qualities of surface finish and condition and the effects of raised surface temperature.