Consequence Modelling
Gain insight into the hazards at your facility
Consequence modelling analysis is vital for predicting the range of possible outcomes from incidents and major accident hazards (MAH).  Consequence modelling providing detailed information for risk assessments, safety cases and asset damage analysis.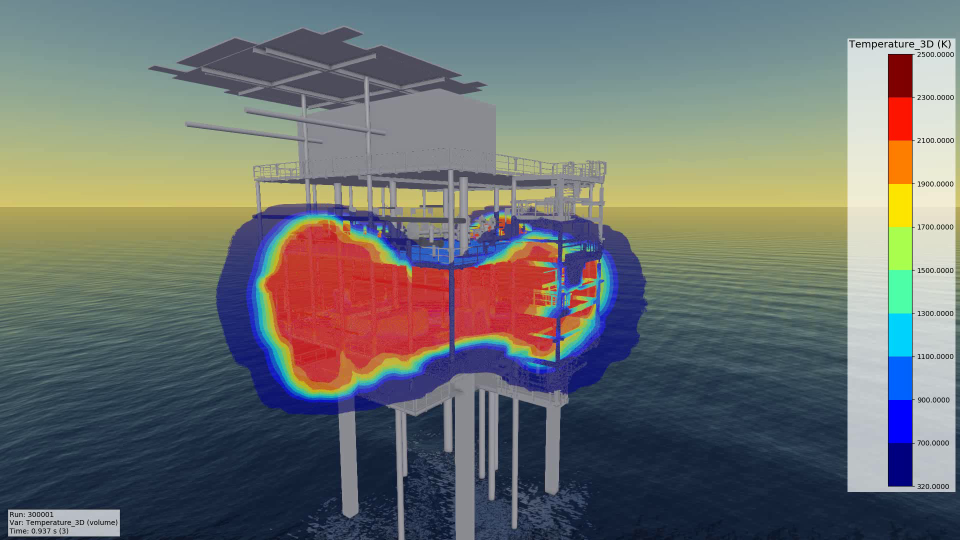 Our Capabilities
ESR Technology's state-of-the-art models are routinely used to provide the best possible analysis for our clients. They cover:
Dense gas dispersion & two-phase jet dispersion (DRIFT)
Liquid pool spreading and evaporation (GASP)
Multi-component pool spreading and vaporisation for water reactive substances (STAWaRS)
Jet fire effects (TORCH 3D)
Pool fire effects (PFIRE)
Plant explosion effects (EXPEL)
Fire engulfment and structural heat up (ENGULF)
Toxic and Flammable Gas Ingress Analysis (CONGRESS)
For many assessments, these models are integrated with our in-house risk assessment suite (RIFLE) to provide overall measures of risk.
When appropriate, we also use state-of-the-art proprietary software such as:
 GEXCON's FLACS™ Computational Fluid Dynamics (CFD) model for 3-D assessment of vapour cloud explosions and gas dispersion in major hazard facilities
NIST's FDS™ CFD model for 3-D assessment of fires and smoke movement in buildings
DNV's process hazard analysis software Phast™ and Safeti™
CERC's ADMS™ for modelling flare and vent dispersion